Ben Stokes: 'The Sun's Story is Immoral and Stupid'
English all-rounder Ben Stokes says the news published in The Sun newspaper about his family is 'hateful' and 'the lowest form of journalism'.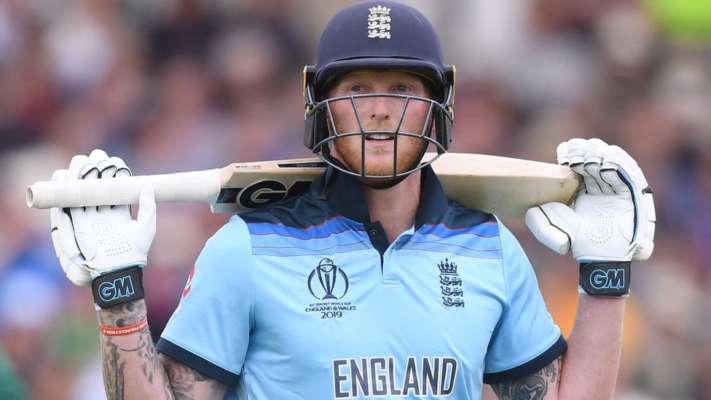 In a news release Tuesday, The Sun newspaper claimed that Ben Stokes' half-sister and brother were murdered nearly 31 years ago.
In this regard, Ben Stokes issued a statement saying, "The Sun newspaper deemed it appropriate to print personal and traumatic events in relation to my family, which was extremely immoral and confusing."
The BBC has contacted The Sun to take a stand in this regard.
read more
The 28-year-old Stokes played a vital role in helping England win the 2019 World Cup, and during the recent Ashes Test series, Headingley scored 135 runs to convince England to victory.
In his statement, he said that the story was 'related to my family's personal life and is almost 31 years old.'
He said that in this story, 'many things are not right, which has caused the damage he has caused.'
He wrote in his statement that "the decision to publish this news could have serious life-long problems, especially for my mother."
The Durham and England all-rounder added, 'It is hateful to use my name in this regard and to violate the privacy of my parents' personal lives.
"It is difficult for me to find words through which I can describe this vile and contemptuous attitude of journalism."
Getty Images
He further writes that 'I could not have expected a more immoral, unprofessional and contemptuous action on my family's feelings and circumstances.'
He added, "I know that there are disadvantages of my public profile and I admit it, but I will not allow anyone to make my public profile an excuse for my parents, wife, children. And infringe on the rights of other family members. They have every right to live their lives. '
"For more than three decades my family has worked hard to cope with this personal tragedy and have also tried very hard to keep those personal and traumatic events private," said Stokes.
According to Stokes, on Saturday, The Sun suddenly sent a reporter to his parents' home in New Zealand and asked them questions about a 'very disturbing subject'.
Stokes said: 'This is not the day San Juan sensationally printed it on the front page of the newspaper.
"This is the lowest form of journalism in which people do not think about the problems they face. This is all very wrong. '