British Minister apologizes for allowing 'unknowingly' military equipment to be sold to Saudi Arabia
International Trade Minister Liz Truss has also written a letter to the Committee on Arms Control
Britain's International Trade Minister has twice apologized to the court for violating his promise to allow Saudi Arabia to sell arms that could be used in the war against Yemen.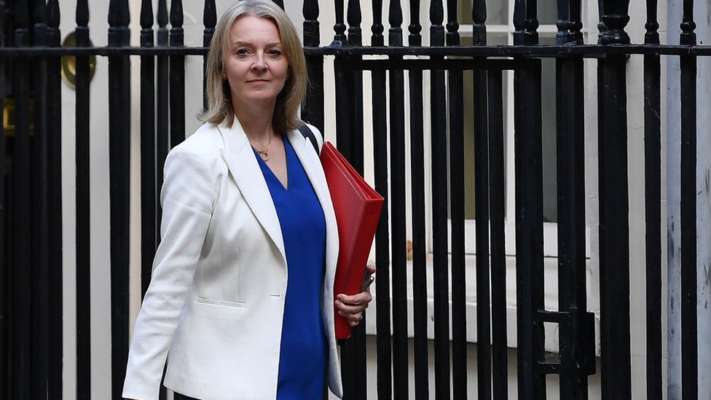 The ministers had promised that they would stop the delivery of arms after the challenge was filed in the court of appeal.
Liz Terce said Royal Saudi forces were unlawfully issued four million thirty five pounds worth of radio spares and an air cooler license.
An internal inquiry was reported.
Read this too
In a letter to the Damascus Arms Control Committee, Liz Truss said a routine analysis of the data revealed that the air cooler license granted to the Renault Sherpa Scout vehicle was issued a few days after the decision.
However, the export of 260 items of Radio Spears was licensed in July. According to the letter, 180 items of this kind have been sent so far, worth two hundred twenty-one thousand four hundred and forty-five pounds.
The commerce minister said she apologizes to the court for issuing these two licenses.
He said the government ministers had also informed the court about the breach of promise.
He said that an internal inquiry has been initiated to ascertain whether any other licenses were issued against the judicial and parliamentary orders and to ensure that no further violations were made.
Getty Images The war in Yemen has been ongoing since 2015
A case filed by the Campaign Against Arms Trade, an anti-arms trade group in the court, states that licensing the sale of military equipment to the Gulf state was illegal.
According to the UK Export Policy, the sale of military equipment should not be licensed unless it is clear that it will not be used where there is an open violation of international human rights law.
However, before Liz Truss, Minister Liam Fox assured the court that the government would not grant more licenses.
Citing a government apology, Andrew Smith of the campaigning group said: "We have always been told how tight and strong the UK's control of arms exports is, but it shows how much it really is. Is far away. '