Farooq Abdullah's PAC shocked Kashmiri people, fearing separatism rise
The government, on 83-year-old Farooq Abdullah, filed a lawsuit last Monday under Public Safety Law (PAC) and shifted his house to jail. Well, Farooq Abdullah has been in detention in Jammu and Kashmir since August 5. Under the PAC, anyone can be detained for up to 2 years without a hearing. Apart from Farooq Abdullah, his son and former Chief Minister Omar Abdullah are also in custody and they are not allowed to meet anyone. Some leaders of the National Conference said during a conversation with the English news portal 'The National Herald' that they were surprised to see PAC installed on Farooq Abdullah.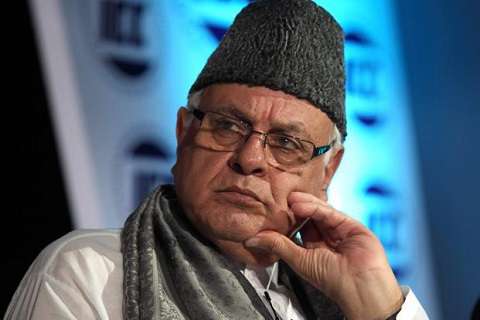 A leader of the National Conference, on the condition of anonymity, said, "Farooq is already locked in the house, but the government will come down to this limit, never imagined that." That the BJP wants to make the country a mere party country.
Another National Conference Leader said, "By putting PAC on Farooq, the BJP has made a big mistake." The leader says, "When the central government in the 90s political in Jammu and Kashmir. While trying to initiate the process, Farooq Abdullah had stepped in that direction and formed a government in the state. "The leader further said that Farooq Abdullah had become the victim of a 'use and throw' policy of the center. This leader also requested not to be identified. He said people from the PAC were very angry at Abdullah.
In the case of Farooq Abdullah, Zakir Ahmed Bhat, a university student, said, "My ideology with the National Conference is inconsistent, but the question is, if such a tall leader is not being left out, then the ordinary people of Kashmir." It is worth noting that during the campaigning for the 2019 Lok Sabha elections, Omar Abdullah promised that if his party comes to power, he will abolish the PAC law from Jammu and Kashmir. ۔
Kashmir experts also believe that imposing a PAC on Farooq Abdullah is a very dangerous step. He also believes that mainstream politics of the country has promoted separation. An expert said on condition of anonymity that "from time to time, the Hurriyat leaders have been informing the mainstream leaders of Kashmir that there will be profound losses to the 'Pro Indian Politics'. And now look at how the present central government has stabbed the back of the mainstream sheep. "