Hyderabad Metro Lay The Best Of All Metrolak .. Why More .. !!
Connectivity with Metro Rail and ORR in Hyderabad, improved infrastructure, affordability, affordable security, cosmopolitan culture. That is why many people are interested in choosing Hyderabad over other metro cities in the country.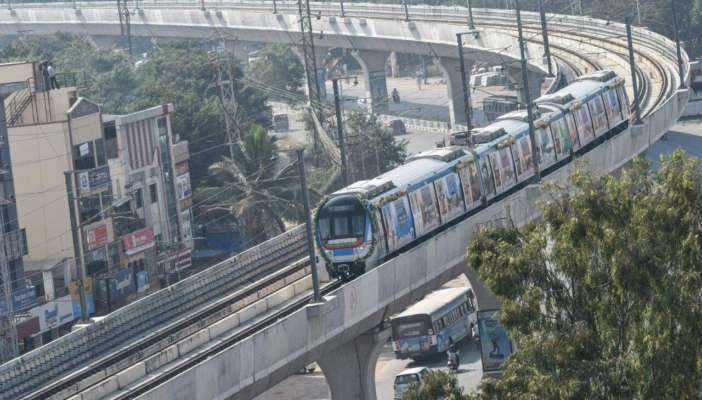 Between January and September 2019, there were 40 lakh Grade-A office space transactions in Hyderabad. Office rents increased by 9 percent. About 13,361 homes were sold. Also, PE invested $ 190 million.
The availability of job opportunities in any city development. There is no hill in Hyderabad city. This is because so many companies have been set up in Gachibowli, Madapur and the Financial District (West Zone). As a result, employment opportunities have improved. However, the state government has noticed that investments are concentrated in these areas, and for some time the city is taking steps for parallel development throughout the city. Proper utilization of Pharma City and IT hubs will result in 10-15 lakh additional jobs.
The Telangana government is also taking steps to develop the East (East) area of ​​Hyderabad. Special focus on Srisailam, Warangal and Vijayawada National Highways. It plans to set up special parks in IT, Pharma, Food Processing, Textiles, Aerospace, Electronic and Automobile sectors. Initially, Aerospace and Mutcher in Pharma City and MSME Green Industrial Parks in Dandumalkapur in Chautuppal. The government will also launch a 'Look East Policy' soon to develop the East Zone.
In Hyderabad, developers are constructing buildings with innovative architecture to accommodate the cosmopolitan culture. Dr. Lion Kiran, CEO, Suchirindia, says that building standards, structure and architecture all meet international standards. With the use of the latest technology .. Landmark projects are bringing more beauty to the city. The government, too, said Metro connectivity would be more impressive with patu trams, double-decker flyovers and hanging bridges.
Realty is currently in a slump with the economic downturn, the banking and auto sectors, and the layoff of IT employees. However, this is only temporary. Once again, developmental policies are in line with the policy decisions of the central and state governments. "The demand for farms and land in the districts has increased by 10-15 per cent compared to last year," said Asia Pacific MD Radhakrishna. With the expansion of the metro, it is possible to take away the Tribal R, Pharma City and ITIRs.