#HoodHoody: The mercury in Mumbai will go down even further
Warning alert
Mumbai: The cold wave in the north of the country is not slowing down. In the meantime, winter is catching on in Mumbai too. Thursday night will be the coldest night of the season so far, according to a recent warning from the weather department.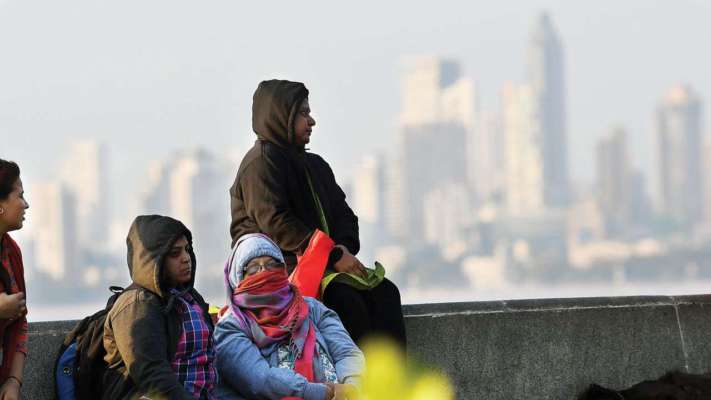 Signs of a cold rise are evident as temperatures drop and the breeze blows. Forecasts from the Meteorological Department predicted temperatures to drop further into the night, with the figure rising to 3 to 5 degrees Celsius.
K S Hosalikar
@Hosalikar_KS
#MumbaiWinter
Both Max / Min temp in the last 6 days with Red & Blue lines shown for its normals.
Last 3,4 days Max has lowered more as compared to Min, with its normals.
Today Scz Mercury read 25.3 Deg C as Max temp of the day & is the lowest Max Temp since last decade.
View image on TwitterView image on Twitter
14
5:49 AM - Jan 16, 2020
Twitter Ads info and privacy
See K S Hosalikar's other Tweets
Due to the high flow of wind, it is expected to increase. The hail will continue till Friday morning. The weather department has provided some tips for the citizens of the city in view of the sudden rising cold in Mumbai. Those leaving for Morning Walk in Mumbai this morning have been told to be extra careful. It has also been reported that the original Morning Walk should be avoided. At the same time, the weather department has advised senior citizens to take care of the situation.