Illegal immigrants to India have grown
The number of illegal migrants entering Bangladesh from India has increased in recent years, the Border Security Force (BSF) said. The Citizenship Amendment Act (CAA) implemented by India is also a reason for this. BSF Inspector General YB Khorani told the media. He said 268 people had been arrested so far in January alone, many of whom had tried to enter India illegally.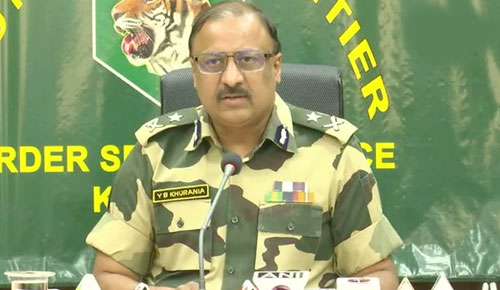 The Government of India has implemented the CAA by granting Indian citizenship to Hindus, Sikhs, Jains, Buddhists, Parsis and Christians who have come to India due to religious attacks and violence from neighboring countries such as Afghanistan, Pakistan and Bangladesh. Until now, if someone came to India illegally, they would be branded as illegal refugees. All those who came to India without any documents and settled here for a period of time are identified as Illegal Immigrants. Now all of them are granted Indian citizenship. But ignoring the Muslims is causing concern across the country.