President Trump: 'environmentalists are prophets of disaster'
The president of the United States, Donald Trump, called the environmentalists a "prophet of destruction", saying that these people's predictions have been proven wrong for decades.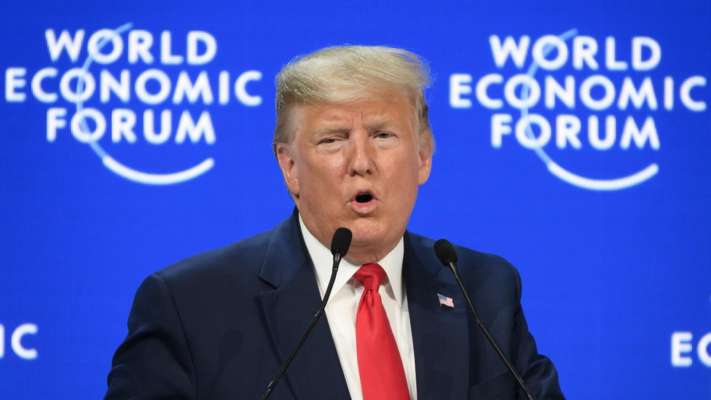 Addressing the World Economic Forum in Davos, he said it was time for optimism and not despair and that people need dreams.
President Trump said climate change problems can be solved through technology and a creative economy will look for solutions to such problems.
Also read
The world's largest postcard on a rapidly melting glacier
Himalayas, 36% of Hindu glaciers will be removed by 2100
He called on global leaders to reduce bureaucracy and imitate economic growth in the United States.
Much of President Trump's speech was about counting his achievements, and political commentators think that is one of the reasons for this year's elections. He said that economic activity in the United States has benefited the lower sections of society in recent years. He called the recent rise in economic growth a 'blue collar boom'.
He called for the rejection of 'doomsday predictions' and said that the US would defend its economy.
President Trump did not directly address Greta Thomberg, who is inaugurating a meeting on the topic 'Preventing Climate Destruction'.
Greta Thanberg, 16, hails from Sweden, working to protect the environment. He has been named the Person of the Year by the famous American magazine, 2019.
At the summit of the world leaders, the 'destruction of the environment' is at the top of the agenda.
Nobel laureate economist Joseph Staglitz has criticized President Trump's speech. According to Reuters news agency Joseph Staglitz has said that it is as if we are seeing something with our own eyes and say that thing is not there.